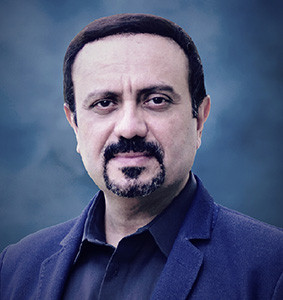 Eng. Walid Sayed Abbas Youssef Allam
General Manager
Al Habbai Contracting is composed of a strong and highly experienced management team essentially making it one of the most innovative companies in the market. Eng. Walid Abbas, Al Habbai's General Manager who has been on board since 2004, believes that the essence of the company's success is through its commitment management strategy.
Mr. Abbas firmly believes that the organization of a company is very important which inevitably lead the company to improve their skills, and build the company on team work. By adopting a policy of transferring experience from the seniors to the juniors, a family bond and sense of commitment will inevitably ensue.
This enlightened approach to business has allowed Al Habbai Contracting LLC to project a turnover of approximately some billion dirhams for the last few years Al Habbai Contracting LLC has always been determined to provide the industry's best service and job performance for the client, while providing the best in equipment's, benefits, continual education and training for our employees. Our company is recognized as leader in construction industry and its position and strength enables the company to provide additional value to its clients and opportunities for its employees, Eng. Walid Abbas said.
Al Habbai continues its proud history of understanding clients' individual needs and able to determine the most cost efficient way of meeting those needs. The company prides its self on being able to construct and manage small or large projects from start to end, relieving its client of the need to facilitate the process.