Soho Serviced Apartment at Nakhalat Jumairah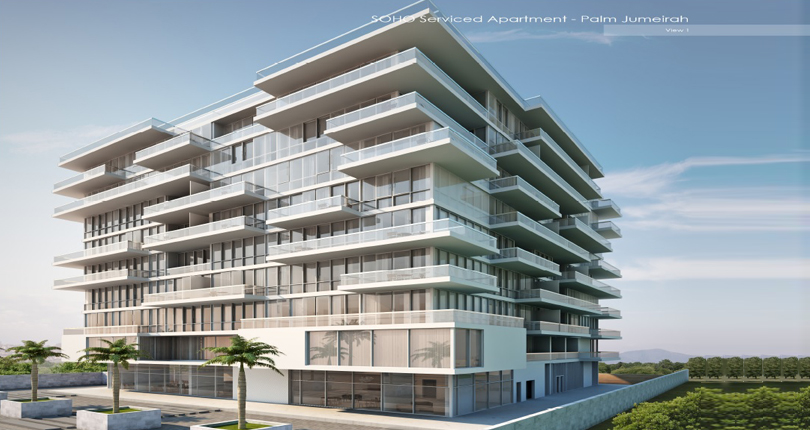 The Soho Apartment is located at Dubai Palm Jumeirah which consist of (2B+G+9F+RF) Plot No. PJTRH04A @ PALM JUMEIRAH, Dubai,  Project owned by M/s. NYC Holding Ltd.
The contract which include the construction of (a) 2B+G+9 Floor Hotel Building (b) Compound wall + Gate (c ) Interlock Paving (d) Landscaping etc.
This 61 guestroom hotel is constructing in at Palm Jumeirah region of Dubai. Designed as an iconic landmark, the building features are including 30 nos One bedroom apartment, 13 nos Two bedroom apartment and 18 nos. Three bedroom apartment. Our scope of work included one  external swimming pool  with an area of  710 sq. ft.